Spot Admission for the academic year 2013-14 is going on for courses in Bharathiar Universtiry.
more details...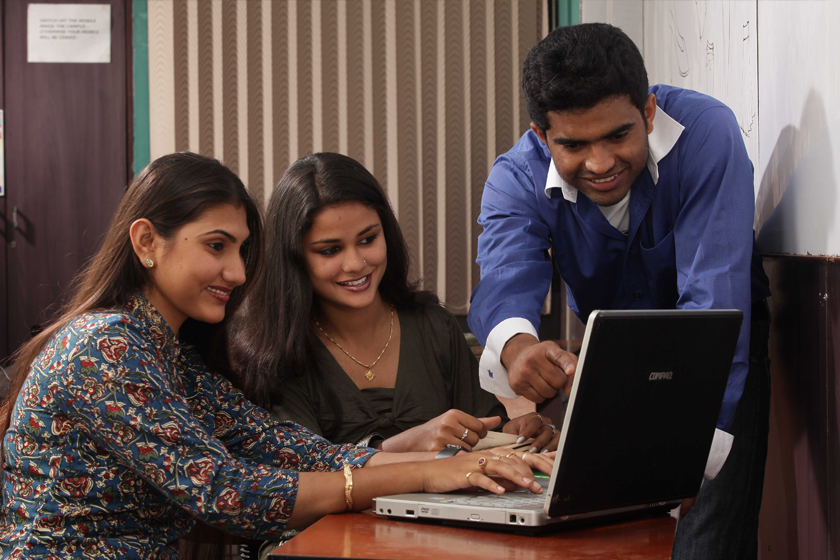 Spot Admission for the academic year 2013-14 is going on for courses in Alagappa University
more details...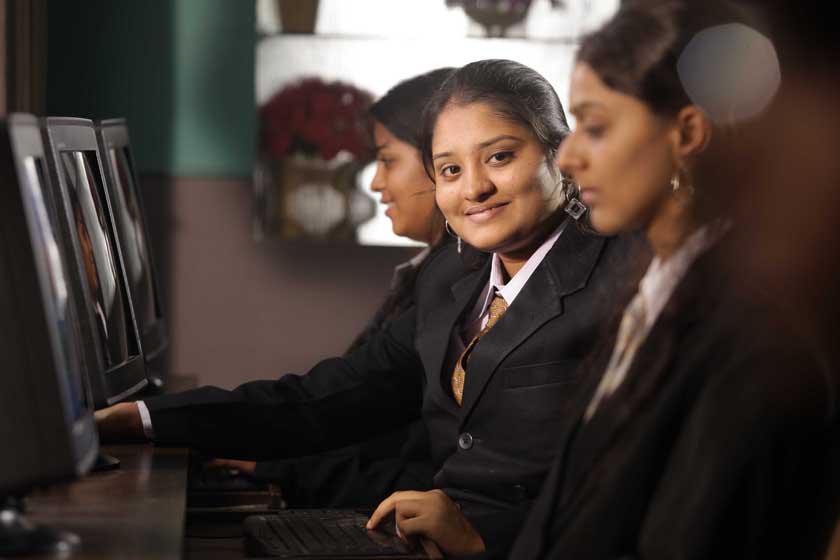 Spot Admission for the academic year 2013-14 is going on for courses in Tamilnadu Open University
more details...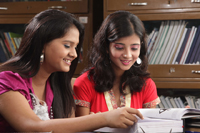 Spot Admission for the academic year 2013-14 is going on for courses in University of Madras
more details...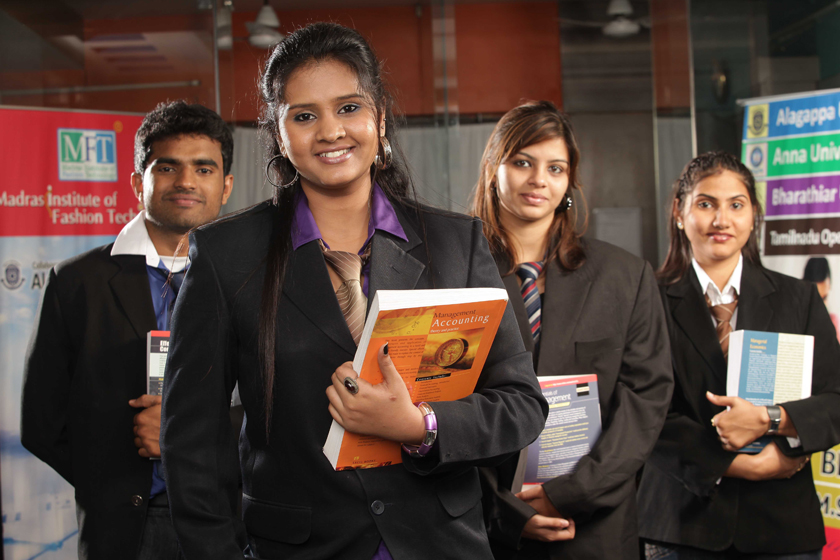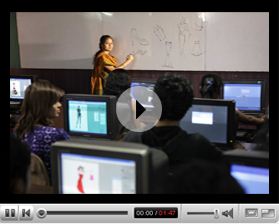 Apply Now

ALUMINI
Mrs. Pavithra. S
I am Pavithra. I did fashion designing course in MFT. MFT focuses on what you specifically want to do more than other colleges. I also like being in a building where you can run into familiar faces, its a faster way to make friends.

Mr. Praveen Kumar
At MFT I got an opportunity to learn my UG designing course in the company of students hailing from different backgrounds and thoughts. What sets MFT apart from other colleges is its involvement in the industry, skilled instructors and a fantastic research library and job placement department. MFT set my future by providing ability to go aboard for my higher studies. Thus MFT gave me the tools, skill and confidence to land my dream job.

Mr. Manikandan. R
I am Manikandan and I am working as a Pamaa International as a designer in Mumbai. MFT is pragmatic about what students need to succeed. Its a wonderful school, making a difference in people's lives and in the industry. My experience at MFT helped me gain confidence in myself. I worked very hard and I was determined and focused. In the end I had achieved what I had set out to do. I felt like I could accomplish anything!

Ms. Rajini Sharma
Hi, Iam happy for being one among the MFT families. I completed my management studies through MFT. Its experience and the healthy relationship with industries ensure the students to expose themselves towards the real world as a successive dynamics in the business world. Whenever I am making new strides in my career, I always remember my Institute with gratitude.

Ms. Savitha
I am really proud to be alumni of MFT which has shown me a bright future. One important key to success is selfConfidence. An important key to self- confidence is preparation; and that kind of preparation is what I got from MFT and its open minded teachers. I looked at other Universities and MFT is so career focused; there is definitely more of a one on one environment compared to a larger University. The exposure given through MFT placed me now as a successfully trainer MNC (Multi National Company) company.

Ms. Martina
Hi, I am running my own business through the knowledge gained from my management faculties at MFT. It helped me in all ways to complete my studies in Successful manner. The teachers in MFT have lots of background they have jobs that support what they are teaching. Their actual life experience goes along with the topic of the class. This helps us to acquire more ideas of what we need.

Mr. Prashanth
Iam surrounded by Business. Between reporting on student projects for companies; interviewing alumni about their amazing careers and learning about our curriculum and the industry from our incredibly talented faculty, I never have to look very far for business opportunities. I got my own business to run with. I proudly say such courage and knowledge was set by MFT to me.

Ms. Archana Edmond
MFT does an amazing job of hiring professors who have life experience. They all know what it really takes to survive in this highly competitive industry. Taking advantage of my professor's knowledge is what really led me to where Iam today. MFT strives hard for the uplift of the students. It encourages us in various ways and thus moulds our future in right path.

Mr. C. Mathew Joseph
I am the one among the all other successful students of MFT and Iam working in mainframe in IT. Every student has to make the most out of what they learn at MFT and the opportunities they are given. MFT started me on the right career path in the industry. To know nothing about the field other than I wanted to be involved and MFT helped me discover great job possibilities in this exciting field.

Mr. J. Prabhu
Hi, Iam so glad to be a part of MFT member; MFT has uplifted my career to a great extent. Iam working as a senior Executive at Samsung India Pvt. Ltd., The knowledge gained through the MFT raised me to the higher position in my career and to face up the developing environmental world with the trendy versions.

Mr. Ranjith Kumar
Presently I am working in True Sit Skim Coat Products as Area Manager. The Unique nature of MFT is to provide the Educational Satisfaction to all the students through its effective practical training and Internship with the Industries where, the cordial relationship is maintained already.

Mr. Sathish Livingston. J
MFT through its healthy flourishment source of study leads my career to a great extent. I finished my MBA-IBM in MFT and am working in Kaavian Systems Pvt.ltd., as a SAP basis Associate Consultant. The project work is fully guided by the reputed faculties of MFT which moulds the project into an effective report for the future reference for the followers.

Mr. Veerabadran. B
MFT believes that the entire placement exercise is a joint venture between the Institute and the students. The Institute has the best infrastructure and an active placement cell to place the students in the top most Companies. I proud that as soon as I complete my MBA- Airline & Airport Management in MFT, I got recruited in Airport Authority of India.

Mr. Susendran. R
The Quality Support given by the faculties through their rich experience guided me to suit in the existing and revolving World. The creative leader ship and personal skill development encouraged my governing quality and thus I have been successful runner in my work as a Service Manager in Ever Electric Energy.